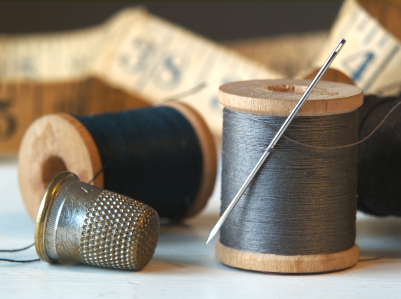 Please contact us if you're interested in signing up so we can reserve a spot for you, and you can pay at the workshop in person on the day.
Both will be fun-filled days of awesome instruction, we hope you can join us! You are welcome to register with a non-guild friend or invite a friend who is in another guild to register too! Signups are now open to all!
Fearless Free Motion Workshop
June 30th, 2012
10:30am-4:30pm
Room B140, The University of Fraser Valley (Abbotsford Campus)
33844 King Road
Abbotsford, B.C.
Description of workshop: In a relaxed atmosphere learn the fundamentals of free-motion quilting. We will give you hints and tips to help you understand your sewing machine including tension. We will discuss thread, needle, fabric and batting combinations that work well together for quilting success. In addition you will learn some tricks of the trade and how to properly handle the quilt while guiding the fabric under the needle. Join us and build both your confidence and your skills.
 The cost is $40, non-refundable but is transferrable. Instructors are Shelley and Bernie from Little Oak Patterns Co.
HouseTop Quilt Workshop with Barb Mortell 
July 7, 2012
PLEASE NOTE: Room change: D217, building D
10:00am-4:00pm
The HouseTop quilt is an easy introduction to freedom piecing, its a good
way to find out if improvisational piecing is for you. Its a great template upon
which to experiment with colour relationships and design basics like line, shape and repetition.
The cost is $40 which will be non-refundable but is transferrable.