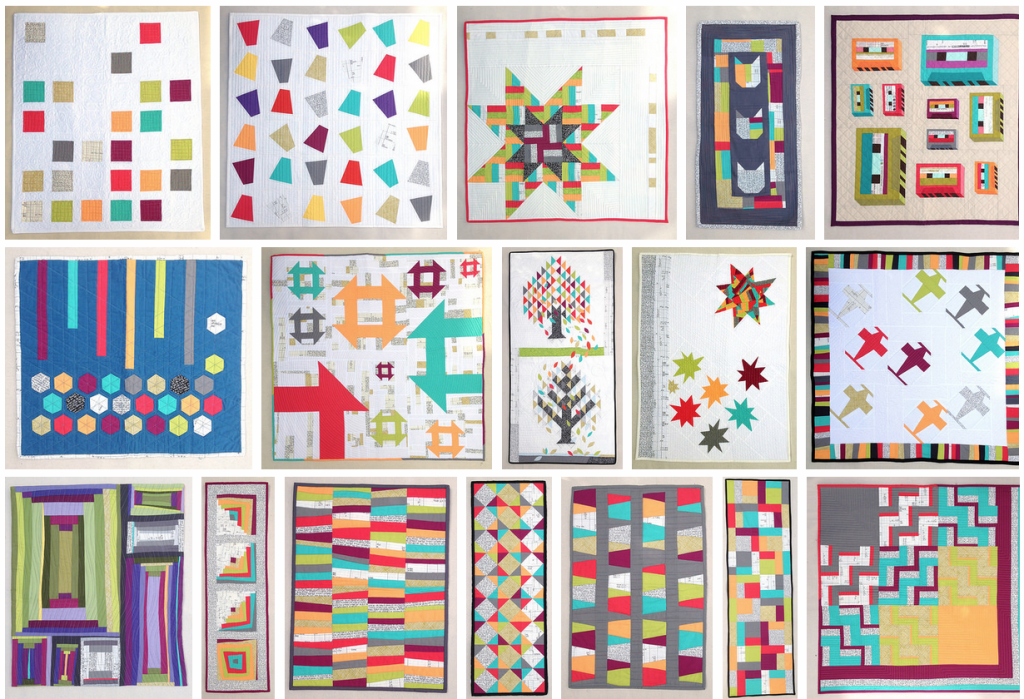 We challenged our members to take a traditional block and make it modern! Robert Kaufman Fabrics so kindly sponsored us a supplied us with fabrics that everyone who participated was given fat 1/8ths of and was asked to incorporate at least one piece of each colour/print supplied, plus they could add any other Kona Solids and any other Carolyn Friedlander Architextures that they wanted.
Click here to see all of the challenge quilts on flickr!
All of the quilts, plus many more, will be on display at Creative Stitches March 27-28, 2015 at Tradex, in Abbotsford!
Hope to see you there!