You can view all of the July 2015 meeting photos here, with big thanks to Carol Browne for her ongoing generosity of being our guild photographer!
Our July meeting was held outdoors at the Fraser River Heritage Park in Mission, we had a great turn out!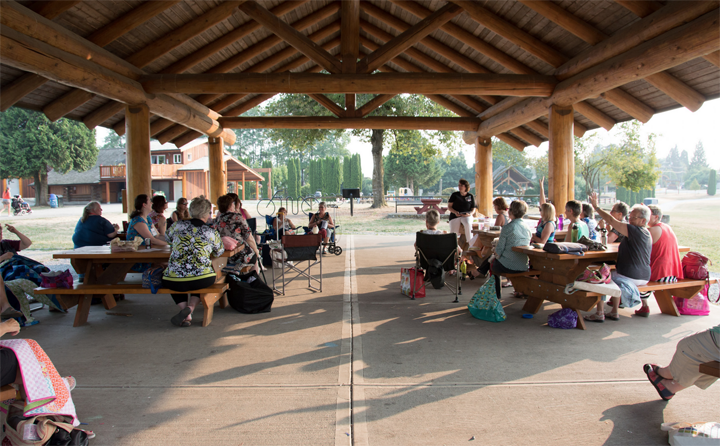 The meeting was very casual, some guild business updates, exec elections will be held and the new exec will take on their roles starting in September. Please speak to Jean if you are interested in volunteering for exec, or any other volunteer roles within the guild.
We will be meeting at the Parish of St. Matthew in Abbotsford starting with our August 2015 meeting. Find a link to a map & meeting dates on our About page here. 
Remember the Tush Cush Challenge entries are due for our August meeting, be modern and creative, and have fun!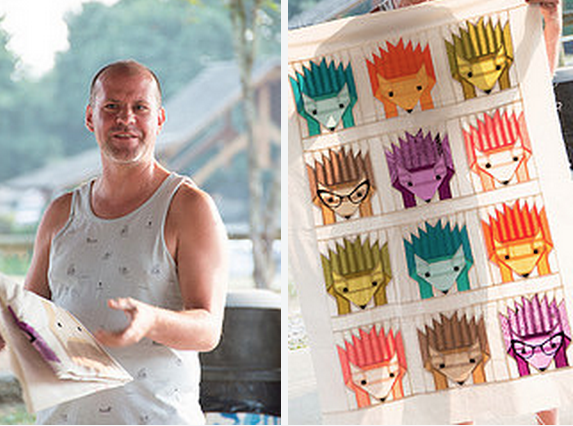 As a note, our September meeting will be strictly paid members only, if you wish to attend you must be a member fully paid up in good standing. No guests or first time visitors will be allowed at this meeting, please and thank you for your understanding.
We welcomed Shena, who is the founder and president of the new Lethbridge, Alberta Modern Quilt Guild.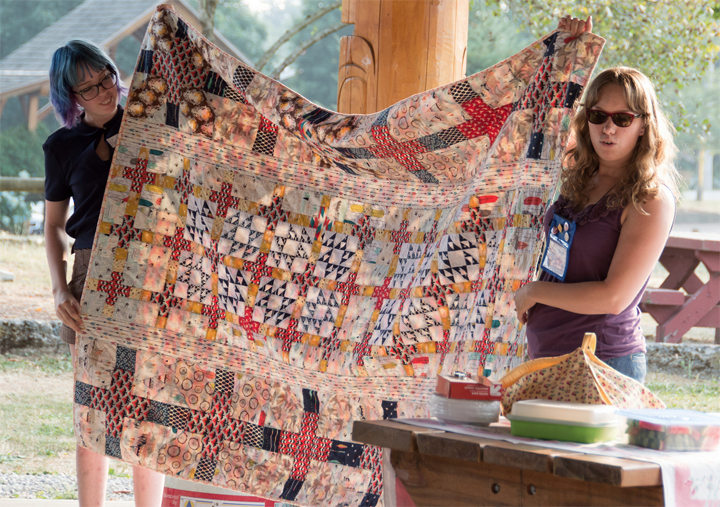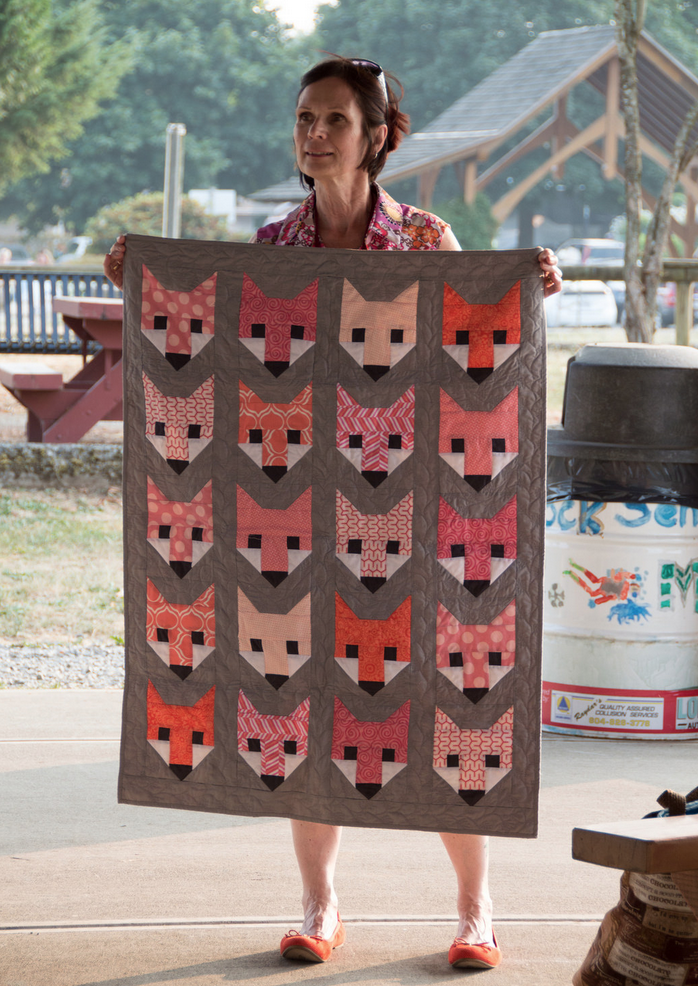 Show & Tell
Lots of wonderful inspiration at the show and tell at this outdoor meeting. A hand-sewing Grandmother's Flower Garden. A paper-pieced gnome quilt. Round-robin bee quilts. Also samples of our very own Cynthia Frenette's new fabric collection "Let's Eat". Cynthia has designed a cute placemat pattern to go with the collection.  We also saw great samples of Elizabeth Hartman's fox and hedgehog patterns and loads of beautiful scrappy quilts.